Jonathan Coe
Jonathan Coe was born on 19 August 1961 in Lickey, a suburb of south-west Birmingham. His father worked in the motor industry as a research physicist; his mother was a music and PE teacher.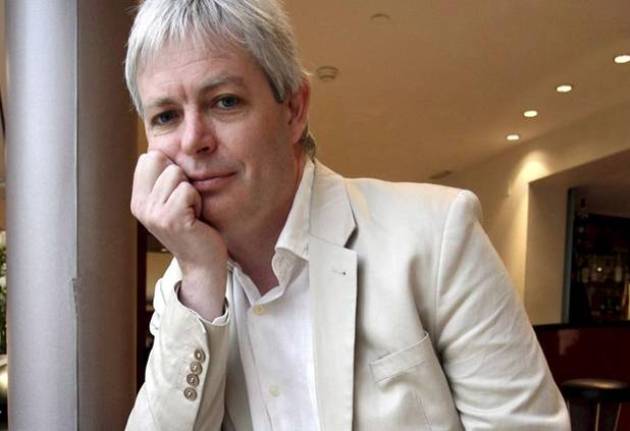 Jonathan began writing at an early age. His first surviving story, a detective thriller called The Castle of Mystery, was written at the age of eight. The first few pages of this story appear in What a Carve Up.
He continued writing all through his schooldays, and at the age of fifteen sent his first full-length novel to a publisher. A few years later, after re-reading this book (a comedy entitled All The Way) he felt so embarrassed by it that he burnt it on a bonfire in his parents' back garden.
He went to King Edward's school in Birmingham, and from there to Trinity College, Cambridge. While at Cambridge he wrote numerous short stories and another novel, The Sunset Bell. He then went on to Warwick University where he was awarded a doctorate for his thesis on Henry Fielding's Tom Jones. While working on this thesis he also completed The Accidental Woman, which was the first of his novels to be accepted for publication. It was published in the UK by Duckworth in April 1987.
In the late 1980s Jonathan moved to London to pursue his literary and musical enthusiasms, writing songs for his short-lived band The Peer Group and an even shorter-lived feminist cabaret group called Wanda and the Willy Warmers. When it became obvious that his talents did not lie in a musical direction, he decided to concentrate exclusively on writing, publishing A Touch of Love in 1989 and The Dwarves of Death in 1990.
He now began work on his most ambitious novel to date, What a Carve Up. Not having any advance from a publisher, he supported the writing of it with two short biographies of film stars: Humphrey Bogart: Take It and Like It (1991) and James Stewart: Leading Man (1994). The novel was completed in early 1993 and published by Penguin books one year later. It became his first international success, with translations in sixteen languages.
It was followed by The House of Sleep (1997), The Rotters' Club (2001), The Closed Circle (2004) and The Rain Before It Falls (2007). Jonathan also spent many years during this period researching and writing a biography of B S Johnson, the famous British experimental novelist of the 1960s. This biography, Like a Fiery Elephant, was published by Picador in 2004.
Among Jonathan's awards are the Prix du Meilleur Livre Étranger for What a Carve Up in 1995, the Prix Médicis Étranger for The House of Sleep in 1998, the Bollinger Everyman Wodehouse Prize for The Rotters' Club in 2001, and the Samuel Johnson Prize for Like a Fiery Elephant in 2005. In 2004 he was made Chevalier l'Ordre des Arts and des Lettres.
His ninth novel, The Terrible Privacy of Maxwell Sim, was published in the UK in May 2010. Jonathan lives in London with his wife and two daughters.