Beacon Scout Group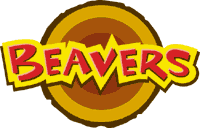 General Information – Beacon Scout Group (277th Birmingham)
The Beacon Scout Group is open to both male and females and consists of three sections: Beaver Scouts, Cub Scouts and Scouts. All sections meet on Monday Night at Whetty Lane Church Hall at the Beacon Church Centre in Rubery.
Group Scout Leader: Dave Porter email davej.porter@blueyonder.co.uk
Tel: 0121 608 9166
The Purpose of Scouting
The purpose of Scouting is to contribute to the development of young people in achieving their full physical, intellectual, social and spiritual potentials, as individuals, as responsible citizens and as members of their local, national and international communities.
The Scout Method
Scouting uses a Method, which is young people, in partnership with adults:
• enjoying what they are doing
• learning by doing
• participating in varied and progressive activities
• making choices for themselves
• taking responsibility for their own actions
• working in groups
• taking increasing responsibility for others
• sharing in prayer and worship
• making and living out their Promise