Did you Know?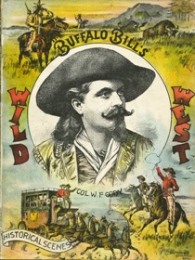 Cardinal Newman's grave is in a burial plot at the Oratory Retreat in Leach Heath Lane.
The son of the Congregational Minister became Lord Simon, the Lord Chancellor 1940-45
Buffalo Bill together with four red indians once stayed at the New Rose and Crown.
(We have tried to verify this and discovered that he visited Birmingham with his Wild West Show on:
November 4–26, 1887; Sept. 6 – 19, 1891 & June 1 – 13, 1903)
Other notable people are Jonathan Coe, Rick Price and JRR Tolkien.
The oldest pub is the Cock Inn.
Original St Chads Church was modelled on a 15th century wooden gothic church.
The Farm, black and white timbered building, now demolished to make way for houses in Cock Hill Lane, dated back to 1600 and for some years was used as vicarage.
There is a two foot seam of coal which comes near to the surface at various places. A field in the grounds of the Hill Hospital was called Coal Pit Meadow, and the name Colmers Farm suggests an association with coal.
Beacon Hill, 978 fett above sea level, is the highest feature of the Lickey hills, the next highest Eastwards is the Urals in Russia. It gets the name from the fact that beacons were lit in times of National danger in times past, part of a network which could send warnings quite quickly from one end of the country to another.
The Lickey Hills get their name from La Lechaye 1255 which indicates a forest enclosure.
And yet still more about Rubery: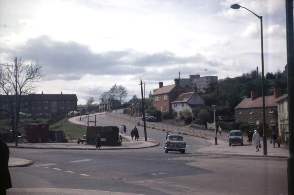 There used to be cottages where the Costcutter now stands, and the church opposite was a black stucco and white timbered thing. Les Allbuts pet shop used to be Masons, and that is why the tiling was on the front wall.
There was a toy shop called Delaneys, Sally Chatham ran a sweet shop, there was a woollens shop called Chadwich House where the flower shop is down the bottom.
At that time, Belmont road and Beacon View did not exist, and the gulley in Meadowfield Road took you past some geese on first farm to a pig farm on the corner of where is now Beacon View.
The cottage still there had Sweets written on the roof and really was a sweet shop come cafe, and gulley ran past it right up to the lickey hills, the start of which can still be seen, but the owners pinched it eventually to extend their gardens backwards.