PRIDE OF LONGBRIDGE 2016 CANCELLED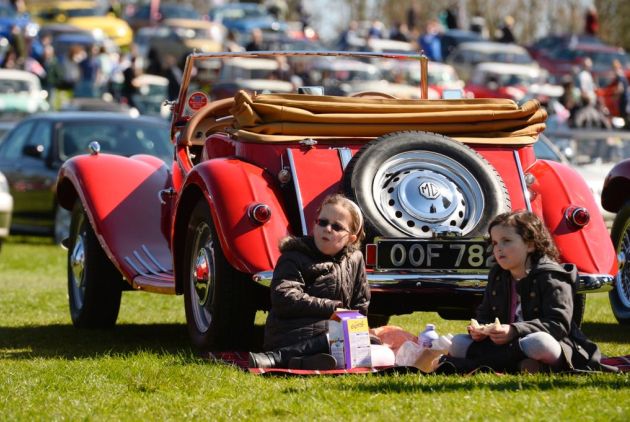 The tenth anniversary Pride of Longbridge rally, scheduled to take place in Cofton Park this year has been called off by organisers due to poor ground conditions – but may be rescheduled for later in the year.
The difficult decision was taken after a site inspection at 6am this morning with recent rain and snow leaving the ground "too soft and dangerous".
Organisers are looking at the possibility of holding an alternative event later in the year.
With people travelling from around the country, Europe or further, many are already in or en route to the area, so expect to see lots of Longbridge cars driving around and meeting up in the area today!
The Pride of Longbridge event brings together car enthusiasts, ex workers and the community in celebrating the heritage of Longbridge, with thousands of cars with a Longbridge connection on show: Austin, Rover, MG and more. It is held every April at around the time MG Rover closed with people bringing their cars from far and wide on a pilgrimage to the site.
Full statement from Gemma & Andy Cartwright, Pride of Longbridge Community & Heritage Group:
"Sadly POL was cancelled today at 6am. All week we have had site inspections with park rangers. The weather has got worse and the ground on Cofton Park is too soft and dangerous. We did not want to damage the park – as local residents myself and Gemma know that Cofton park is at the heart of the community.
"So POL will still be on the Agenda but when it is safe to do it. We know that people have come from all over the country and we can only apologise but safety and the future of POL come first – we did not want to jeopardise the next years of POL.
"POL is a great community event and is part of our heritage and we will look to having it later in the year."